FIB:RETRO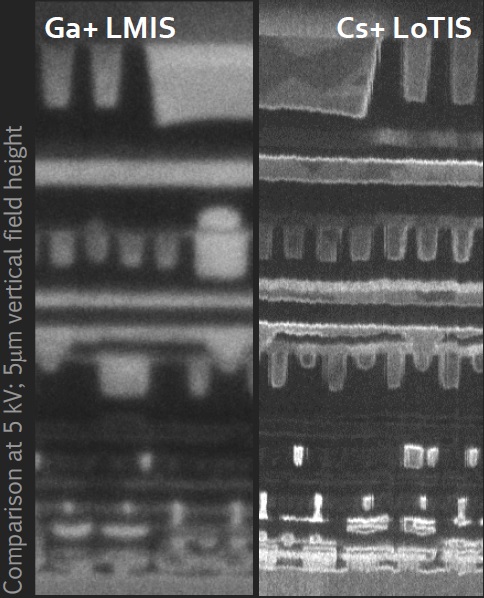 Less is More
Smaller focal spots and interaction volumes allow more precise machining
Do you have a FIB system that has done some great work but is now languishing? You've already paid to site the tool, keep it running, and promote its availability. With an ion source upgrade you can turn that FIB into one capable of generating new scientific breakthroughs.
zeroK NanoTech Corporation is beginning deployments of its Low Temperature Ion Source (LoTIS). FIBs equipped with an upgraded ion source will break new scientific ground without the need to replace an entire platform.
For examples retrofit FIBs, see our completed Cs+ and Li+ systems below.
Features
Cs+ ion beam with nanometer resolution
10+ nA beam current (Cs+)
Superior performance at low beam energy
Compatible with most ion beam columns & accessories
Benefits
Machine with higher precision than with Ga+
Explore new applications with unprecedented performance
Utilize a wide range of currents to handle a variety of tasks
Extract additional value from existing capital equipment
Contact us to discuss your application today!
info@zerok.com